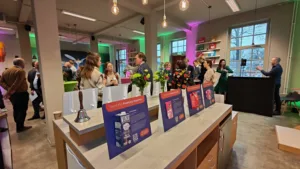 Serving as a gateway for (inter) national business in Food&Agriculture, FoodX will build on the 2023 Top Ten Trends of Innova Market Insights to launch a series of insightful talks. Innova's 360 Insights-approach helps major F&B brands understand market developments and consumer trends, thereby empowering them to make their next business moves with confidence.
With the FoodX talks the two partners hope to inspire Food&Agriculture companies to embrace a more consumer-centered innovation strategy. Each session in the FoodX talk series will zoom in on a particular industry trend defined by Innova. In addition, the organizers will offer a platform to guestspeakers, invite related start-ups and showcase real-life industry applications to bring Innova's trends to life.
The below FoodX talks are already scheduled, so sign up now: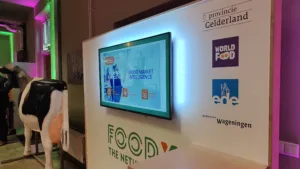 September 14th – Farming the future
Stay tuned for updates on how this partnership is shaping by following FoodX and Innova Market Insights on LinkedIn.
More information about FoodX:
FoodX is the gateway to connect with new ideas, solutions and partnerships from the Dutch agri-food sector. We organise and facilitate meetings between parties in search of partnerships focused on food system transitions. We do this from our inspiring venue at the World Food Center in Ede, where we connect innovators from all over the Netherlands and far beyond.