We are continuing our proud role as Knowledge Partner to this major tradeshow and will bring our expert team and a live presentation of the latest functional food insights to the Palexpo. Visit us at stand H250 where we will showcase the most comprehensive food and beverage data and demonstrate our Insights 360 approach to tracking the trends, innovations and opportunities. Enjoy a demonstration of our Genius dashboards, discover more about the Top Ten Trends for 2023, and discuss tailored growth plans to fit your business. 
Find the functional 
On May 9, Innova's Nicole Jansen will take to the stage of the Vitafoods Insights Theatre to present Innovation, trends and consumer expectations in functional foods. She will look in detail at the demand for healthy, immunity-boosting products and the positive actions of consumers as they take personal control of their wider wellbeing. Including the big market trends and examples of unique products targeting the health-conscious consumer, Nicole's presentation – starting at 11am – is a must-see for those seeking innovation inspiration.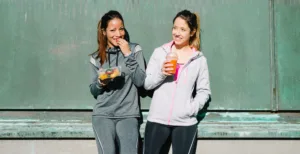 To set the scene for Vitafoods, our latest blog post on consumer demand for holistic health looks at the positive nutritional choices people are making to improve their physical, mental and spiritual wellbeing. In addition to – and increasingly instead of – reducing ingredients perceived as 'bad', consumers are seeking out products that fit their personal health goals. Discover the latest data and survey feedback from around the world, highlighting the trends and demands fueling the biggest opportunities in health and nutrition. 
We look forward to meeting visitors in Geneva from May 9 to 11 and sharing the latest innovations and trends. Register for Vitafoods here, and to book a slot with one of our team members in advance, contact Marielle.Orr@innovami.com.